We are actively seeking new members at High Post Golf Club and offer a range of membership options to suit your needs, whether you're an experienced golfer or new to the game.
Please contact the Manager on 01722 782356 option 3 for further information, email clubmanager@highpostgolfclub.co.uk or click on one of the links below. Or if you're in the area, pop in to the Club Office or the Pro Shop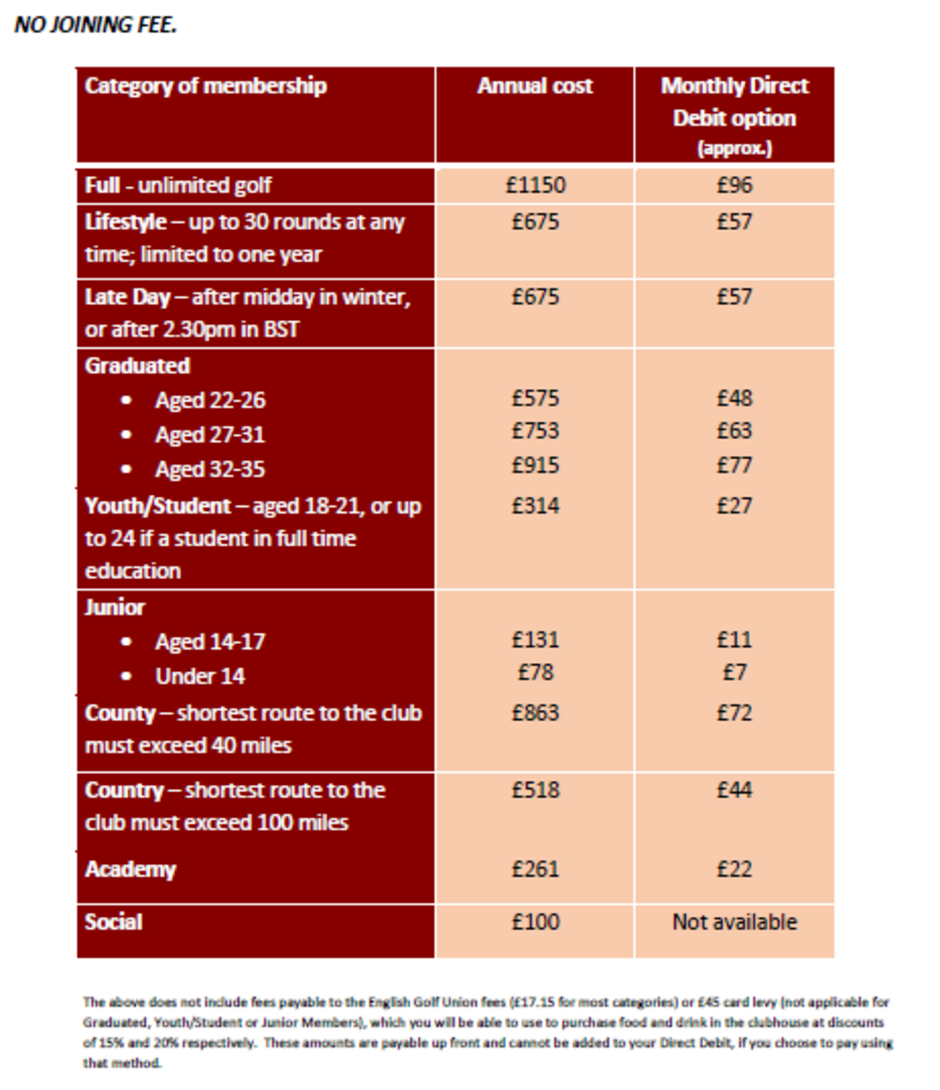 The above does not include fees payable to the English Golf Union fees (£18.40 for most categories) or £45 card levy (not applicable for Youth/Student or Junior Members), which you will be able to use to purchase food and drink in the clubhouse at discounts of 15% and 20% respectively. These amounts are payable up front and cannot be added to your Direct Debit, if you choose to pay using that method.
Full, Lifestyle, Graduated, Country and County Members are all able to make use of the reciprocal arrangements we have with 8 other clubs within 40 miles of High Post (Alresford, Brockenhurst Manor, Royal Winchester, Broadstone, Barton-on-Sea, Hockley and Kingsdown).
New to Golf? Academy Membership is for you!
We recognize that for people new to golf the thought of being a member of a golf club may seem daunting. That's why we've launched our Academy Membership, which provides the following:
8 x half hour golf lessons from our PGA qualified professionals
Unlimited free use of our practice areas for putting, pitching and bunker practice
Membership card allowing full use of the clubhouse and the same discounts on food (15%) and drink (20%) as other members
Range balls at discounted members rate
And when you are ready, you'll be able to play up to 18 rounds of eleven holes of golf for £10 each after 4pm between March and October, or after 2pm between November and February.


All membership categories